Latest News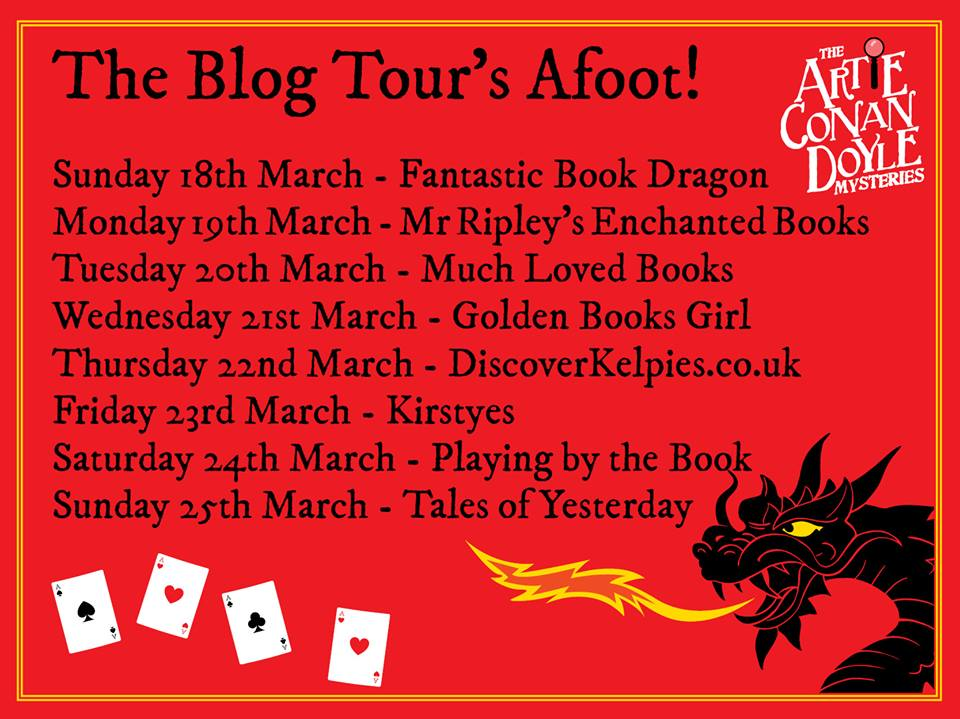 Bob's Blog Tour
The blog tour's afoot!
Bob took part in a blog tour to celebrate the launch of Artie Conan Doyle and the Vanishing Dragon.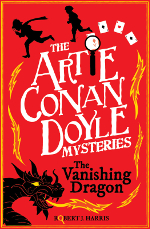 THE VANISHING DRAGON
The second of the new Artie Conan Doyle Mysteries, The Vanishing Dragon, was released in March 2018. This adventure takes Artie and Ham into the world of stage magic and illusion as they are hired by Professor John Henry Anderson, the Great Wizard of the North, to investigate several acts of sabotage aimed at destroying his career.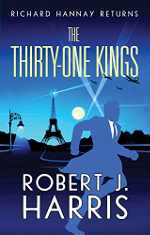 THIRTY-ONE KINGS - NOW AS AN AUDIOBOOK
Bob's novel 'The Thirty-One Kings' was released as an audiobook in January 2017
Read by acclaimed Scottish actor David Rintoul it is now available at the audible.co.uk website.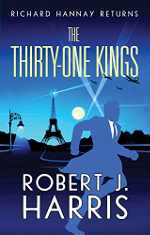 RICHARD HANNAY RETURNS
Bob's new novel 'The Thirty-One Kings' was published on October 4, 2017. It features John Buchan's legendary hero Richard Hannay in an adventure set against the fall of Paris in 1940.
Bob previewed the book on September 22 at the Wigtown Book Festival.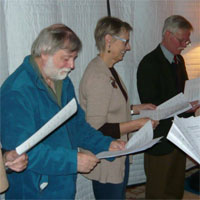 QUANTUM FRIDGE COMEDY
The Quantum Fridge Comedy website continues to grow. You can now listen to Watch The Skies! (5 episodes), Saffron Star (3 episodes), Backlash (2 episodes), and Jack Standish (3 episodes). With lots more to come. All written and produced by Bob Harris and Alan McFadzean.
BOB ON RADIO - TALKING ABOUT 'GRAVEDIGGERS CLUB' WITH GRANT STOTT
Bob was on the Janice Forsyth show on BBC Radio Scotland on 12 April, talking about Artie Conan Doyle and Sherlock Holmes with Grant Stott. For 30 days you can catch the episode on the BBC website. Tune in at 1:39:25 to listen to the interview.
LAUNCH OF 'THE GRAVEDIGGERS CLUB'
Artie Conan Doyle and the Gravedigger's Club was launched on 16th February 2017 at a fantastic event complete with a gravediggers cake and an exclusive reading of the first chapter.
Here are some of the first reviews for the book, from Mr Ripley's Enchanted Books, Goodreads and ReaditDaddy
BOB IN SCOTLAND ON SUNDAY
The Scotland on Sunday interviewed Bob about his forthcoming novel the Thirty-One Kings: The Return of Richard Hannay. Read the article on their website The novel is due to be published by Birlinn/Polygon in October 2017.
THE ARTIE CONAN DOYLE MYSTERIES
Bob's new series for Floris/Kelpies follows the early adventures of the creator of Sherlock Holmes in Edinburgh. In the first book, The Gravediggers Club, the teenage Artie and his friend Ham confront graverobbers, ghosts and a monstrous hound. The novel is published on February 16, 2017.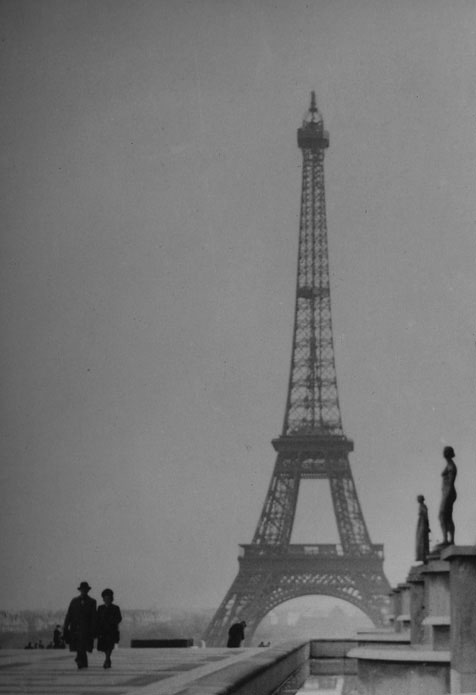 THE RETURN OF
RICHARD HANNAY
Bob is currently working on The Thirty-One Kings: The Return of Richard Hannay. This novel takes the hero of John Buchan's The Thirty-Nine Steps on into 1940 and sees him racing to Paris ahead of the advancing Germans to rescue a captured agent before the city falls. It will be published by Birlinn/Polygon in October 2017.
BLOODAXE CHALLENGE AUTHOR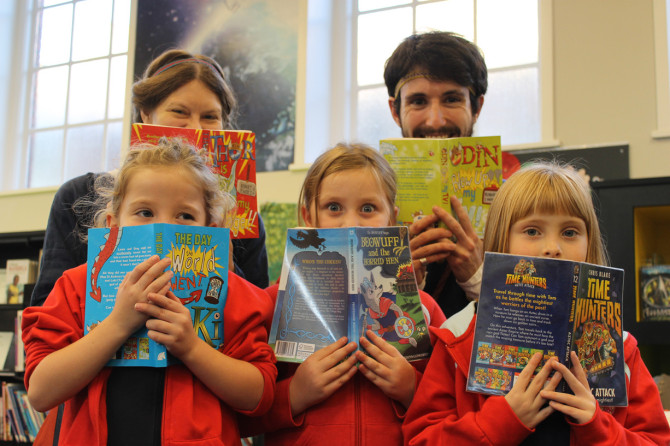 Bob has been appointed the Bloodaxe Challenge Author for this year's Jorvik Viking Festival at York. This is a challenge for York schools requiring pupils to read a number of Norse and myth related books, including the Loki trilogy.
Bob will be going down to York in February to meet the young readers.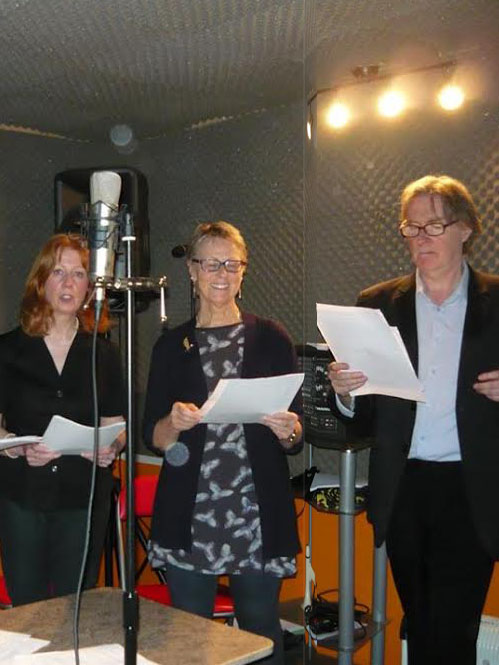 QUANTUM FRIDGE COMEDY
The Quantum Fridge comedy website created by Bob and Alan McFadzean is now in its second year with three shows up and running: Watch the Skies, Backlash, and The Adventures of Saffron Star. You can hear them all for free at www.quantumfridge.org.uk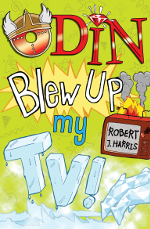 HAIL ODIN!
Bob celebrated the publication of 'Odin Blew UP My TV!' with a whistlestop tour of three local schools, Lawhead, Greyfriars and Kingsbarns. Followed this a few days later with a visit to the assembly at Canongate PS and a launch party at Waterstones, St Andrews. The king of the gods would be proud!.
Odin is the third book in Bob's fabulous Loki series published by Floris Books
Merry Christmas - Watch the Skies
The 'Watch The Skies!' Christmas special is here!
Listen to it at the Quantum Fridge Website: Watch the Skies! : Christmas 2015 - Return to the Forbidden Plantagenet
A very Merry Christmas to one and all!
Bob on Video!
Nomad Games, the producers of the new digital version of Talisman recently interviewed Bob about his life and work.
The series of videos can be found on the Nomad Games website and are also available on YouTube
WATCH THE SKIES!
is an original audio comedy by Bob Harris & Alan McFadzean.
Listen to the brilliant first episode 'Einstein A Boo Boo' here.
Listen! Share! Tell all your friends!
Like us on Facebook at the WATCH THE SKIES COMEDY page.
There will be new material every week, so keep listening.
HERE COMES ODIN!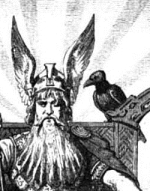 The third book of Bob's Loki Saga, 'Odin Blew Up My TV,' will be published by Floris/Kelpies in April 2016.
Loki steals the whole of St Andrews and drops it in the middle of Vanaheim, the land of the gods. It's up to Greg, Lewis and Susie to rescue Odin, the king of the gods, from his prison inside Mount Daggerflash so that he can set things right. It won't be easy, but our heroes do have help from Dave the Lobster and Sigurda the Valkyrie.
'THOR' AS KELPIES BOOK OF THE MONTH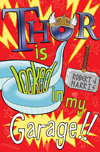 Bob's latest novel 'Thor Is Locked In My Garage' was selected in September 2014 as the Book of the Month on the Discover Kelpies website.
Try out the "Which Norse God are You ?" quiz from their website, created to tie in with Loki Day (October 24) when Thor and Loki took over Discover Kelpies, and their centuries long feud spilled over on to Twitter
LISTEN OUT FOR 'WATCH THE SKIES!'
Bob and Alan McFadzean, who wrote two comedies for BBC Radio Scotland, are now developing their own comedy show with a talented cast and first class production. 'Watch The Skies!' is set in an observatory in the Caringorms and features cave men, lizard people, zombies and aliens. 'Watch The Skies!' will be coming to the internet early in 2015.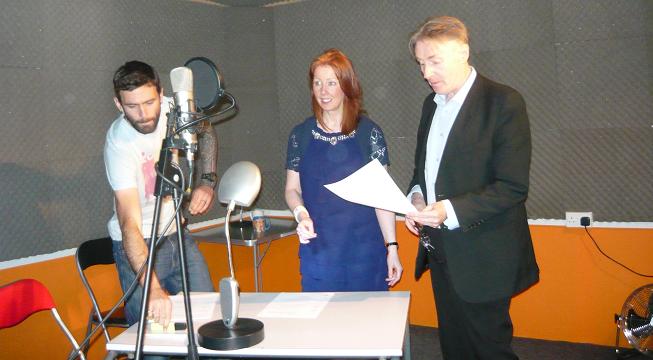 BIG SCREEN FOR BOB
Bob recently completed a screenplay he was hired to write earlier this year.
Based on Katherine Kurtz's novel 'Lammas Night,' an occult thriller set during WWII, the film is scheduled to go into production in September 2015.
Check out my twitter feed for up to date news about my work.
Previous News
The Day The World Went Loki wins two Book of the Month awards!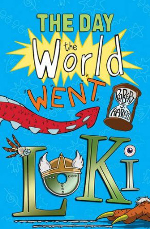 It has been a great couple of weeks for Bob's latest book 'The Day The World Went Loki' Following hot on the heels of its successful launch in St. Andrews it has been made Kelpies' 'Book of the Month' for September.
Books for Scotland have also made Loki their Book of the Month for September. Check out the details on the Books for Scotland Loki page.
Read Bob's introduction to the story for more details including a chance to win your own copy on the Kelpies' site.
Italian Leonardo - reissued as a 'bestseller'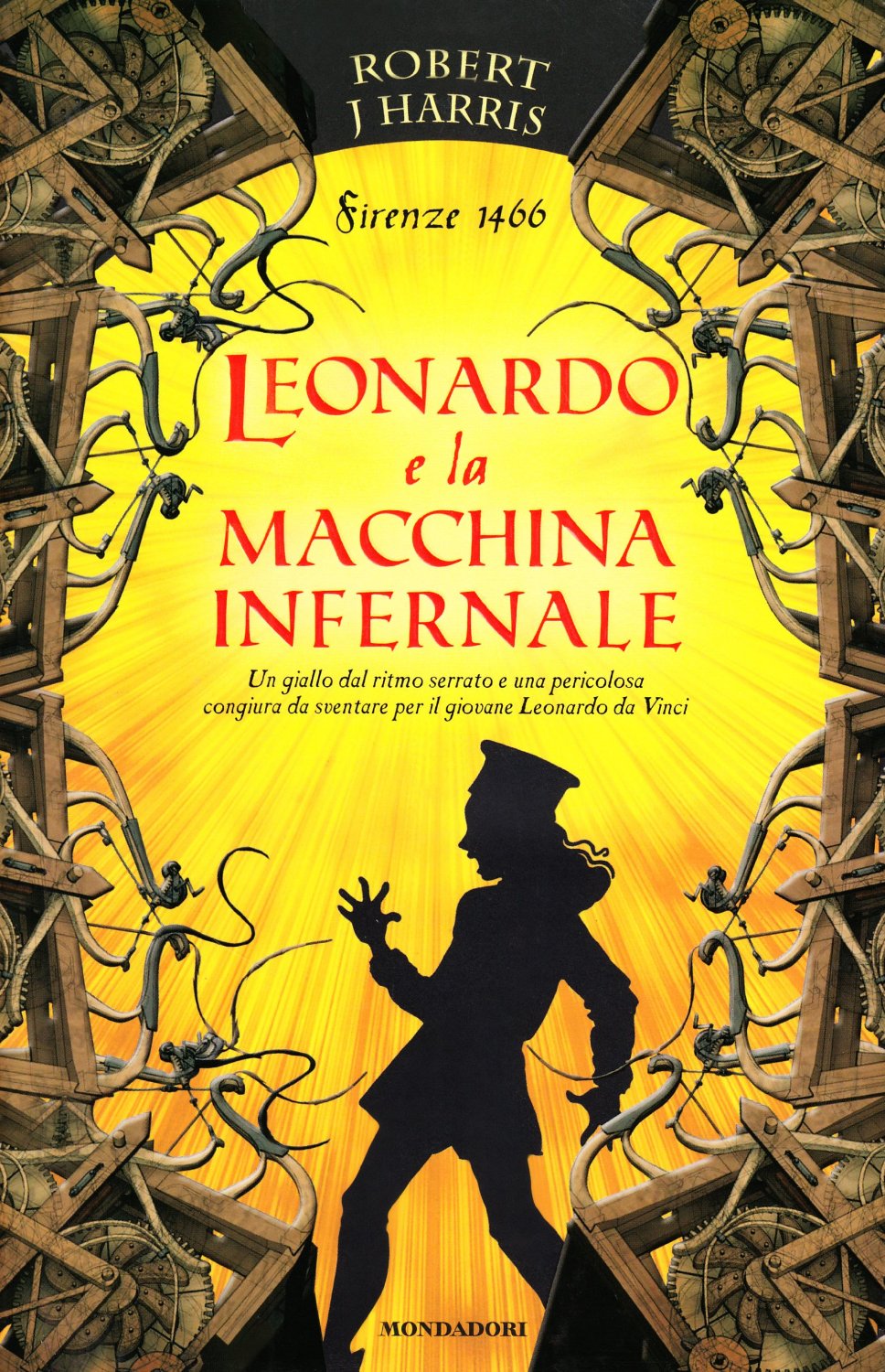 Italian publishers Mondadori are reissuing their edition of 'Leonardo and the Death Machine' as part of their bestsellers series.
Young Heroes now available as ebooks
Bob and Jane's Young Heroes books have been released as ebooks by Open Road Media.
Check out the page for Bob's books on the Open Road Media website for more details.
Girl in A Cage to be released on Audible
Girl in a cage, the second book in Bob and Jane's Stuart Quartet that tells the story of Marjorie, daughter of Robert the Bruce is to be released on Audible as an audio book.
More details to follow
News Archive
Authors' Aid goes live!
Debby now has her own website for her editing services. Go to Authors' Aid for more details.
New Art for Mythgardia
Beth Ramsden has provided us with new box art for our next print run of Mythgardia.
Go to our Mythgardia site to sign up for a copy. To see more of Beth's art, go to her site
Harris Music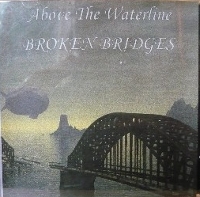 Jamie Harris and Gemma Croft together are the musical duo Above The Waterline. They have produced a wonderful cd of Celtic Rock with a sting in the tail entitled Broken Bridges.
To hear it, download tracks, and even buy the album, go to purevolume.com/abovethewaterline


Leonardo in Portugal
Publishers in Portugal have produced a special edition of Bob's novel Leonardo and the Death Machine for use in schools.
Leonardo in France
Bob's novel 'Leonardo and the Death Machine' has been published in France by Pocket Jeunesse under the title 'Leonard et la Machine Infernale.'
Released in November 2009, it has an original cover incorporating Bernardo Bellotto's painting of the river Arno and the Ponte Vecchio.


Bob's Blog
On Bob's new blog you'll find lots about Mythgardia (and much else besides!): http://blogs.myspace.com/mythgardian


Mythgardia at last!
At last MYTHGARDIA, Bob's long awaited follow-up to Talisman, is available to buy. It's a colourful and exciting game for 2-6 players, as well as being an exclusive collector's item.
Originally scheduled to be published by Games Workshop some years back as the official follow up to Talisman, time slipped by and the rights to the game eventually reverted to the designer.
Now Bob has taken the exciting step of launching the game himself in a lavish full colour. The artwork is by Debby Harris, graphic design by Kirsty Nicol.
MYTHGARDIA is available exclusively from www.mythgardia.com and can be purchased securely through PayPal.
Play the game and make yourself a legend!
Talisman Reborn Again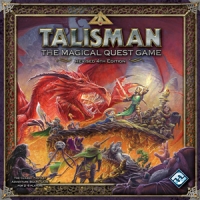 The Talisman torch has now been passed to Fantasy Flight Games who published their splendid 4th edition in December 2008. This has been followed by the Reaper expansion and in May 2009 we can look forward to a new version of the Talisman Dungeon expansion.
John Goodenough of Fantasy Flight Games has been in regular contact with Bob about this new version of Talisman.
Bob tried out one of his preview copies in a 7 player game on January 2nd 2009. Playing the Minstrel, he was first to reach the Crown of Command. Needless to say other players soon arrived to beat up on his and he didn't win. Happy New Year!
Talisman on TV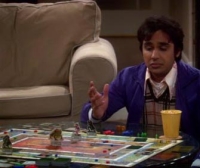 Talisman has been a semi-regular feature of the excellent US comedy 'The Big Bang Theory.' What the comic geniuses of the show are doing bears little resemblance to how Talisman is actually played, but it is definitely a Talisman set they are playing with. Nice to see that it is the choice of geniuses.
The show is recommended for other reasons too, ie. it's really clever and funny. UK viewers can catch it on Channel 4 and E4 (and watch out for Talisman).
Shakespeare in Italy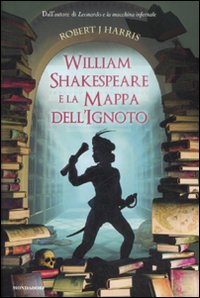 Following the success of their edition of Bob's novel 'Leonardo and the Death Machine', Italian publishers Mondadori are publishing an edition of 'Will Shakespeare and the Pirate's Fire.'
It will be appearing in March 2009 under the title 'William Shakespeare e la Mappa dell'Ignoto'.
Leonardo Lives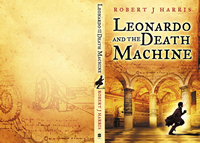 In April, Harper Collins will be producing a special limited reprint of 'Leonardo and the Death Machine' as part of a promotion for Waterstones, provisionally entitled "Reading through the Ages"
Opportunity Knox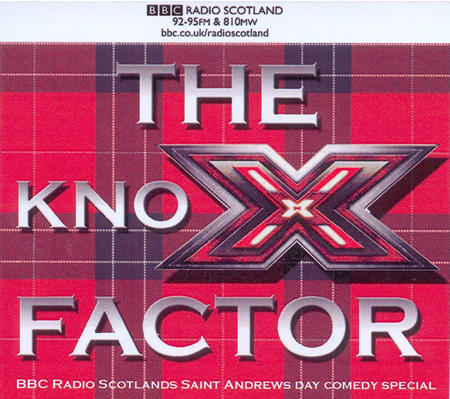 The reformation comedy 'The Knox Factor', co-written with Alan McFadzean and originally broadcast on Radio Scotland on St Andrews Day 2007, was repeated on May 16th 2008.